Welcome to Quintessential Quilters!
PROGRAM – Thursday, Dec 8, 2016, 6:30 PM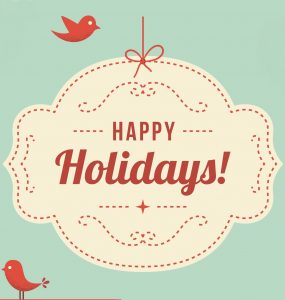 Our annual Holiday Potluck will begin at 6:30 (note earlier time) on December 8. QQ will supply chicken, plates and utensils. We ask that each member bring a side dish or dessert to share, along with all serving utensils. Please remember that the church has asked that we not use their kitchen, so don't plan on any prep or reheating. Also, the committee would appreciate it if you take everything you brought that is leftover home with you.
We meet on the second Thursday at:
Covenant Baptist Church
5100 Dierker Road
Columbus, Ohio 43220
(off Bethel, between Sawmill and Reed – click here for map).
Shawnee Retreat
QQ's annual retreat, held at the beautiful Shawnee State Park Lodge (14 miles west of Portsmouth, Ohio) will be held March 3-5, 2017. The retreat is currently full. If you wish to be placed on a waiting list, please contact Phyllis Post.
2017 GROUP QUILT
Please complete and return the star blocks no later than the January, 2017 meeting. As always, sooner is better. Also we are asking each person who is making a star block to also provide us with a 5" square of the fabric they used so we can use these in the applique border. If you could, please turn in this 5" square at the December meeting even if you don't have your star block completed.  This would greatly facilitate our getting going on the applique so we can hand out the border sections in January.
PLACEMATS FOR MEALS ON WHEELS
QQ is collecting quilted placemats again this year for Meals on Wheels, a project of LifeCare Alliance. There is no pattern, although you can find lots of free quilted placemat patterns online. 12″x16″ is a good size, but that's flexible. It's a great way to use up orphan blocks (a 12″ block with 2″ strips added to the sides and you're done!) and leftover batting. They're also a perfect size to practice free-motion quilting. We have no rules, but be sure it's something you'd like to have under your plate — clean, odor-free, and no stray threads, pet hairs, dirt, etc. We'll be delivering placemats in celebration of National Quilting Day (March 18), so please plan to bring your placemats to the March 9 meeting. (We don't have room to store them in our cabinets — too many books!) Questions? Contact Janet White.
LifeCare Alliance is also our selected charity for this year's group quilt. Other programs include the Columbus Cancer Clinic, Senior Lunch facilities, and visiting nurse information.
LIBRARY
Our garage sale at the October meeting brought in $41.60. We took some of the older titles to Half Priced Books and received $17.50. This brings our total library balance to $132.91. AQS has been selling books at the bargain price of $4.00 to AQS members. We took advantage of this sale and used one of our AQS coupons to purchase 3 new books. The new books are Fabric Fandango: Combining Hand-Dyed and Commercial Prints by Gail Simpson, Secrets of Digital Quilting from Camera to Quilt by Lura Schwarz Smith and Kerby Smith, and M'Liss Rae Hawley's Precut Quilts by M'Liss Rae Hawley. By donation we received Kaffe Fassett's Shots and Stripes, 24 New Projects Made with Shot Cottons and Striped Fabrics.
Because the tables are needed for our potluck dinner in December, the library and the garage sale will be closed in December and the library ladies will take a well deserved day off. If you would like to return books, we will be accepting returns. Otherwise you are free to keep your books out until January.
CHOICES
Christmas is fast approaching, so in addition to any regular donations you might want to make, please consider picking up some small items which would be appropriate for Christmas gifts and bring them to the November or December meetings. Please remember no violent toys but coloring books, crayons, stickers, dolls, balls and small cars or trucks make great gifts. For the adults, gift cards to groceries, fast food restaurants or movies, large size T-shirts, underwear and socks (new only) and African-American hair care products are appreciated.
"Choices Eliminating Domestic Violence" is an organization serving Franklin County by providing counseling and shelter to women and children who are victims of domestic abuse. Choices serves 700-800 individuals annually. QQ has been supporting this organization since 1994 by providing quilts and other donated items, primarily paper goods and cleaning supplies for the shelter. (www.choicescolumbus.org)
Kids N Kamp / Childhood Cancer Family Connection
Please check the QQ Facebook page to see pictures of the Kids N Kamp Christmas tree and the wonderful quilts donated by QQ members to this local charity. The Christmas ornaments earned $375. One of the sponsoring companies took the remainder of the ornaments to be sold at their Christmas party. So, that total should be going way up and I'll report that news in January. The auction raised $26,500. Many thanks to the QQ members who helped in this effort.
President's Challenge
This year's President's Challenge quilts will be revealed at the June meeting! The President's challenge for this year was to make a quilted item featuring a representation of a "critter" or to use "critter" fabric in a quilt. Any size! Any critter counts – cats, dogs, penguins, bugs, …! If you want to make something for the challenge but don't necessarily want to keep it, you can donate it to "My Very Own Blanket". If you choose to donate, it needs to be in sizes of 36″ x 36″ up to 60″ x 80″ or twin size or any size in between. But for the challenge, any size is fair "game." Not finished? Bring it anyway!
Click here to see photos from the 2015 President's Challenge.
Shawnee Quilting Retreat 2017
Mark Your Calendar! QQ's annual retreat, held at the beautiful Shawnee State Park Lodge (14 miles west of Portsmouth, Ohio) will be held March 3-5, 2017. The retreat offers three full days of unlimited sewing in a spacious, well-lit ballroom as well as accommodations in the Lodge's very nice hotel rooms. There are several quilt shops along the route down to the Lodge as well as a few more across the river in Kentucky. We enjoy some splendid meals, excellent fellowship, and lots of sewing. Registration forms will be available in the November newsletter and due no later than the January meeting. For questions, contact Phyllis Post.
SUNSHINE
When you know of a QQ Member or an immediate family member that has been very ill, is having an operation, or has had a death in their family, please let Joan Tuttle know. She will send a card so they know that their QQ sisters and brothers are thinking of them.
WORKSHOPS
We are already getting inquiries from people who do not belong to QQ about registering for the Bonnie Hunter workshops. Bonnie will be speaking at the Common Threads meeting on Tuesday evening, June 27, 2017 and leading a workshop for QQ members on June 29. You can check her out at www.quiltville.com. Registration will open in January.
We are excited to schedule a workshop with Vikki Pignatelli for her "farewell tour" before retirement. Mark your calendars for October 13 & 14, 2017!  The workshop will be held at Quilt Trends.