Welcome to Quintessential Quilters!
PROGRAMS
Thursday, December 14, 2023 – 6:30 PM at:
Covenant Baptist Church
5100 Dierker Road
Columbus 43220.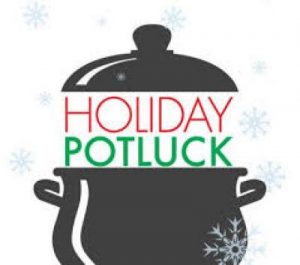 Potluck: December's QQ Meeting will be our Christmas Potluck, therefore the meeting will begin at 6:30 p.m. Please give the Potluck Committee time to prepare the church sanctuary by not arriving before 6:15 p.m."The main meat course and a vegetarian main course will be provided. Bring a hot or cold dish, salad or dessert and the serving utensil for it. Because of food allergies, please also label your dish accordingly. Be prepared to take home your leftovers. Table service is provided. As usual, bring your own drinks for dinner, but, at our request, Kathi Machle is again bringing her famous Christmas Wassail!  As an incentive to be in a festive holiday frame of mind, (lights are optional, of course) those of you in delightfully outlandish Christmas attire will receive a special seasonal surprise.
Ornament Exchange: Another QQ tradition, is an ornament exchange. It's optional but if you want to participate, please bring a handmade ornament in the wrapping of your choice. Place your wrapped ornament on the piano and we will draw numbers. (Please select a handmade ornament, it doesn't have to be made by you!!)
We will have the drawing for our "From our Hearts" Exploding Heart group quilt, so be sure to return sold (and unsold) tickets and the money. You can still purchase tickets online until a few days before the meeting –  https://app.galabid.com/qquilters2023/items/
GROUP QUILT 2023 – "From Our Hearts"
It could be yours!
Made by members of QQ and machine quilted by Elise's Quilting Spa.  Red, pink, and white cotton fabric. 72″ x 72″.  A portion of the proceeds will be donated to Go Red For Women/American Heart Association. 
Drawing to be held December 14, 2023. Need not be present to win.  "Exploding Heart", pattern by Slice of Pi Quilts, used with permission.  Tickets are $1 each. To purchase tickets online, go to:
https://app.galabid.com/qquilters2023/items/
RETREATS
Here is the schedule for our upcoming retreats:
March 8-10, 2024 –Shawnee
August 23-25, 2024 — Procter Center, London, Ohio
October 25-27, 2024 —  Kirkmont Center, Zanesfield, Ohio
March 7-9, 2025 –Shawnee