Welcome to Quintessential Quilters!
PROGRAMS
Welcome back to start another great QQ year. We have lots of plans for the year and hope you will join us!
Thursday, September 14, 2023 – 7 p.m. at:
Covenant Baptist Church
5100 Dierker Road
Columbus 43220.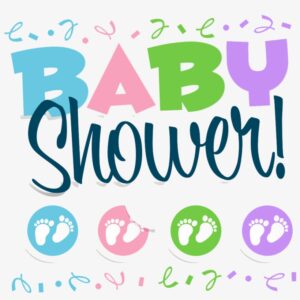 You're invited to join us for a Baby Shower at the QQ meeting September 14 to benefit the Fourth Trimester clinic at The Ohio State University. Fourth Trimester helps at-risk families get a better start with their babies. QQ's first Baby Shower last year was so successful, we decided to do it again. (Participation is optional.)
Appreciated donations:
Clean, gently used or new items: Baby furniture, play items, infant clothing size newborn to 12 months (newborn and 0-3 are best), onesies, gowns, sleepers, hats, socks, pants, t-shirts, and any other items that work for newborns. Baby towels, wash cloths, soap and shampoo. Diapers, wipes, diaper bags, breastfeeding supplies, bottles. Breastfeeding pillows or newborn carriers as bigger supplies
If you prefer to sew:
Receiving blankets are usually made of pre-washed flannel; sizes vary from 30×30″ to 45×45″ square,  hem or surge edges. Bibs and burp cloths made of flannel or terry.
"Tummy Time" quilts used for the child to lay on their tummy to learn to develop the muscles for lifting their heads and crawling. Sizes can range from approximately 30″ x 30″ to 40″ x 52″ – any size up to lap size. Simple is fine, fancy is fine – anything goes even if it is not "beautiful or babyish."
Also in September we will discuss plans for the year, introduce new officers and recruit members for committees. We usually have an awesome show and tell from the summer!
GROUP QUILT 2023 – "From Our Hearts"
It could be yours!
Made by members of QQ and machine quilted by Elise's Quilting Spa.  Red, pink, and white cotton fabric. 72″ x 72″.  A portion of the proceeds will be donated to Go Red For Women/American Heart Association. 
Drawing to be held December 14, 2023. Need not be present to win.  "Exploding Heart" pattern by Slice of Pi Quilts, used with permission.  Tickets are $1 each. To purchase tickets online, go to:
https://galabid.com/qquilters2023
RETREATS
Here is the schedule for our upcoming retreats:
October 20-22, 2023 – Kirkmont Center
March 8-9, 2024 – Shawnee
March 7-9, 2025 – Shawnee