Welcome to Quintessential Quilters!
PROGRAMS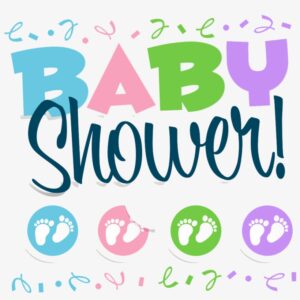 Welcome back from our summer break! The first meeting of the new QQ year will be Thursday, September 8, 2022, at 7:00 PM, at Covenant Baptist Church, 5100 Dierker Road, Columbus 43220. Our program is a chance to socialize with a "baby shower" to benefit the 4th Trimester program at OSU. Celebrate with treats, games, and even prizes as QQ members shower this charity
organization. The 4th Trimester at OSU serves mothers and infants who have had little to no prenatal care. If you would like to donate, gifts can be handmade or purchased, new or gently used items for babies up to 1 year.  We will have guest
representatives from the clinic at the meeting to speak about the impact these gifts have
on the lives of the moms and babies who are the recipients of the gifts.
Our business meeting will include welcoming new officers and reviewing plans for the year. We expect lots of show and tell from the summer!
 
Reminder: Dues are due in September.  See our Join Us page for a Membership Form.
GROUP QUILT RAFFLE
"The Year In Stitches"  Win a set of fourteen 12″ quilts made by QQ members – one for every month plus celebrations and game days!  Add a bit of color on the wall, counter, office cubicle, door – any small space. One half of the proceeds will be donated to Clintonville-Beechwold Community Resources Center.  Tickets are $1 each. Purchase from a QQ member or at https://app.galabid.com/qquilters22  (Note: This is a raffle, not an auction – tickets purchased online will be entered in the drawing December 8. The ticket site refers to auction, but it is a raffle.)
All the quilts in the Group Quilt Raffle can be viewed in the slideshow below.  Click on the right or left arrows to change the quilt shown, or on the dots on the bottom, or allow the quilts to change on their own after a few seconds.
RETREATS
Here is the schedule for our 2022 retreats:
October 21-23, 2022 – Kirkmont
March 3-5, 2023 – Shawnee
March 8-9, 2024 – Shawnee
March 7-9, 2025 – Shawnee
QQ 40TH ANNIVERSARY RED & WHITE QUILT CHALLENGE
For members still thinking about joining the challenge to celebrate our 40 years as a guild, there's plenty of time, items are not due until November. We hope you'll come up with something to join our celebration. Large or small. It is supposed to be fun and a way to stretch your creativity; it is not meant to be work!  Full guidelines for this challenge are included in past newsletters.
QUILT DISPLAY
Here are photos of our November display at the Delaware County District Library, 84 E. Winter Street, Delaware 43015.
See our Quilt Display page for more photos of the quilt exhibit at the library.